For more views of the church and our campus, both interior and exterior, click here.
Regular Meetings
Choir

: weekly, Tue 7:30 pm

Book Club

: weekly, Mon 12 noon

Sacred Brew

: monthly, 2nd Wed 7:00 pm

Vestry

: monthly, 3rd Wed 7:00 pm
Check the Parish Calendar regularly to make sure you don't miss anything.
What's Happening at St. Bart's?
Check this page, and the various calendars & schedules regularly, in order to stay in touch with activities here at St. Bartholomew's. Details of all upcoming events and special services are provided below.
For our younger members, be sure to check out The Buzz regularly to see what's buzzing.
Upcoming Events & Activities
[updated January 28, 2018]
New upcoming events are described in detail below and summarized on the calendar.
August 2013 thru July 2014 has been designated our Diamond Jubilee Year. Many events are planned to commemorate our 60th year serving the Livermore community. A full listing of such events is provided on our diamond jubilee page. Events listed below that have been designated diamond jubilee events are marked with our diamond jubilee ribbon. Click any ribbon for more information about our diamond jubilee.
Fundraiser ∼ Beer Tasting & Sudsy Supper
Sunday, Feb 11 5:30 pm - 8:30 pm
St. Bart's Sanctuary.
Join us for our fifth annual Sudsy Supper, an evening of beer tasting, food and music. This year's frothy fundraiser for the church will include pub food as well as savory French crepes accompanied by The Queen of Hearts Combo and The Mellotones Jazz Band.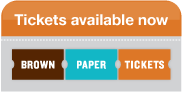 Tickets are available now by clicking the button on the right. Please claim your beer and tasting vouchers at check-in. Additional beer and tastings may be purchased at the event.
Download the flyer and post it on your fridge, or take it to the office or school and invite all your friends and colleagues, this is an event not to be missed!
All funds raised will go towards our outreach programs, in support of our local community.