For more views of the church and our campus, both interior and exterior, click here.
Regular Meetings
Choir

: weekly, Tue 7:30 pm

Book Club

: weekly, Mon 12 noon

Sacred Brew

: monthly, 2nd Wed 7:00 pm

Vestry

: monthly, 3rd Wed 7:00 pm
Check the Parish Calendar regularly to make sure you don't miss anything.
What's Happening at St. Bart's?
Check this page, and the various calendars & schedules regularly, in order to stay in touch with activities here at St. Bartholomew's. Details of all upcoming events and special services are provided below.
For our younger members, be sure to check out The Buzz regularly to see what's buzzing.
Back to School at St. Bart's — Enrichment Activities
Another sure sign that autumn is upon us: classes starting up again. Backpacks full of school supplies are headed down the street (some of them in our neighborhood filled with your donations!), and new college students appear around town. Here at St. Bartholomew's, our Enrichment Commission is busy preparing fall offerings, too!
Our Godly Play classroom is getting ready again. This year we are hoping to add Parable Boxes to our curriculum. If you'd like to donate toward storytelling materials, or volunteer to become a storyteller or doorkeeper this year, please contact Liz Wilkins.
This Sunday, September 14, the class will kick off with a trip to our Big Heart Garden, where children and leaders will help harvest our bounty of tomatoes, squash, basil, and peppers, and bring them into Eucharist to be blessed before the produce is weighed, logged, and given to the Food Pantry. Learning about the source of good nutrition, the way the earth nourishes us, and how we can better care for the earth are all part of the Enrichment growing in our garden. This month we bid a sad farewell to our Gardening Intern, Jamil Burns. If anyone would like to help sponsor an extended internship so Jamil can continue enriching our parish, please contact Mother Joyce.
For adults, Mother Joyce will begin this Sunday a six-part series on A Theology of Worth: Talking About Money and God. Parishioners are invited to either stay after the 8 am service, or come early for the 10:30 service. The series will run Sundays, September 14 through October 19 at 9:15 am. Bring your Bible if you have one; we will be looking at what Holy Scripture has to say about what to value and how to treat our resources. This will be a great class to help parishioners begin prayers of stewardship and prepare home and business plans for the new year. Childcare will be provided if requested ahead of time.
Finally, last Sunday we held our first Parenting Forum. Dr. David Day and Susan Hudson, MFT, led parents in discussion about common joys and concerns in parenting both teens and toddlers. Participants learned skills in Attachment Theory, and gained new confidence and insights. Ms. Hudson shared with the group, "I've worked with thousands of youth and parents, and each time someone shares a worry I can tell them, 'many others have shared the exact same concern, in almost the same words.' It's very normalizing for them." The next group in this series will meet this winter, and again in spring. Stay tuned!
Upcoming Events & Activities
New upcoming events are described in detail below and summarized on the calendar.
August 2013 thru July 2014 has been designated our Diamond Jubilee Year. Many events are planned to commemorate our 60th year serving the Livermore community. A full listing of such events is provided on our diamond jubilee page. Events listed below that have been designated diamond jubilee events are marked with our diamond jubilee ribbon. Click any ribbon for more information about our diamond jubilee.
St. Bart's Victorian Christmas Faire
| | | | |
| --- | --- | --- | --- |
| Saturday, | December 6: | 10 am | - 5 pm |
| Sunday, | December 7: | 12 pm | - 5 pm |
Third Annual St. Bart's Victorian Christmas Faire!
Stroll the streets of Olde London where crafters ply their wares; participate in the silent auction; browse a selection of handmade crafts, soaps, jewelry, pottery, hand carved wooden toys, gifts, and more. Live performers will enact scenes from Charles Dickens' A Christmas Carol throughout the weekend, with dancing and musical entertainment between acts. Costumes are encouraged.
High Tea will be offered both days. Seatings are at 4 pm, and the cost is $15 per person. For those hungry before teatime, traditional English goodies may be purchased from the lunchroom; adult beverages will be available at The Cat & The Fiddle Pub.
Father Christmas will be on hand to visit with children of all ages. Additional children's activities will be available. Visitors may also enter a raffle to win lovely prizes.
Download our flier to remind yourself (and your friends and neighbors), a map to all activities and the program of events and you are all set to enjoy a great day out.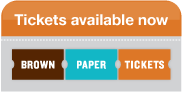 Admission is $15 per person for both days. Buy your tickets and reserve your place at high tea by clicking the button on the right.
All proceeds from the event benefit the programs of St. Bart's, including the Big Heart Wellness Center, an interfaith food pantry providing assistance, health and nutrition support, and referrals to legal counsel for community members in need.